Hume Anglican Grammar is excited to announce the establishment of our new Prep to Year 6 campus located in Stockland's Cloverton community - based in the suburb of Kalkallo - opening in 2023 and now accepting enrolments for immediate commencement via our Donnybrook Campus.
At Hume Anglican Grammar we pride ourselves on providing a stimulating and nurturing environment for students to learn and grow. We employ expert teachers, offer students a contemporary learning environment and are bound by our strong ethos of student wellbeing. This third campus will offer greater opportunity to members of our community who wish for a Hume education
Upon completion of Year 6 at the new campus, all enrolled students will be able to continue their secondary education at either our Mt Ridley or Donnybrook campuses. No additional applications will be required and your child's transition into Year 7 will follow the same programs as those students at Mt Ridley and Donnybrook.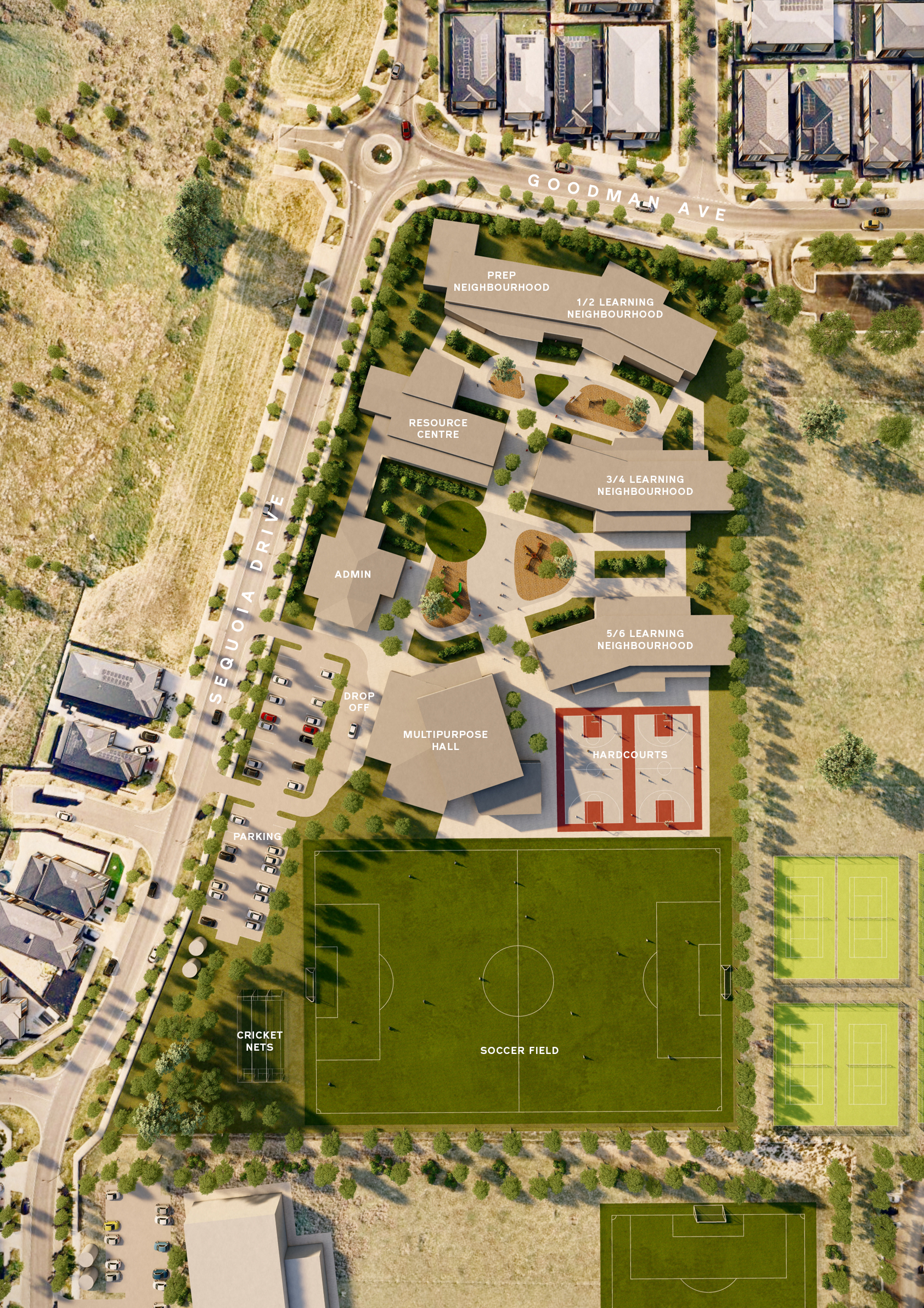 A limited number of places are now available available for immediate enrolment across Prep to Year 3 with additional years to follow annually. Students will be accommodated at Donnybrook throughout Term 1, 2023 and will relocate to the new site in Kalkallo at the commencement of Term 2, 2023. 
In the meantime, you can find further information about the new development through the useful documents below.
Click Here to Read Principal Bill Sweeney's Formal Announcement Letter
Click Here to Access the Kalkallo Campus 'Frequently Asked Questions'