What is your role at Hume Anglican Grammar?
I've been a Music Teacher at Hume for 10 years and I'm also the Coordinator of the Instrumental Music Program.
Do you have a Motto or personal mantra?
No matter what the question is, the answer is coffee.
What's one thing you couldn't live without?
Coffee
Who has had the biggest impact on your career thus far and why?
I would say all of my colleges in the performing arts department at Hume over the years.
Favourite travel spot?
I haven't done a lot of travel so far, but a trip into the mountains past Rishikesh in India was probably the most amazing experience so far.
What's the weirdest job you've ever had?
I once worked in a bottle shop and "can you suggest a good wine to go with chicken?" isn't the easiest question to answer as a non-drinking vegetarian.
How do you define success?
If I can inspire students to be interested in music and they have fond memories of being in my classes, then that's enough for me.
Tell us two things most people don't know about you…
1. I was once in a Polish Techno band… (and I'm not Polish)
2. I think my students think I'm very relaxed about everything when its exactly the opposite most of the time.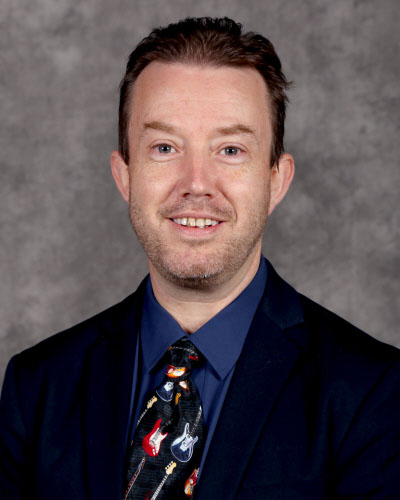 Dawn Gordon - Director of Community Development