Much has been seen about the ever-growing interest in STEM subjects and the trends across our nation continue towards vocations within this domain. Hume Anglican Grammar is no different and the subjects of Science, Technology and Mathematics remain the most popular, and most consistently pursued by students.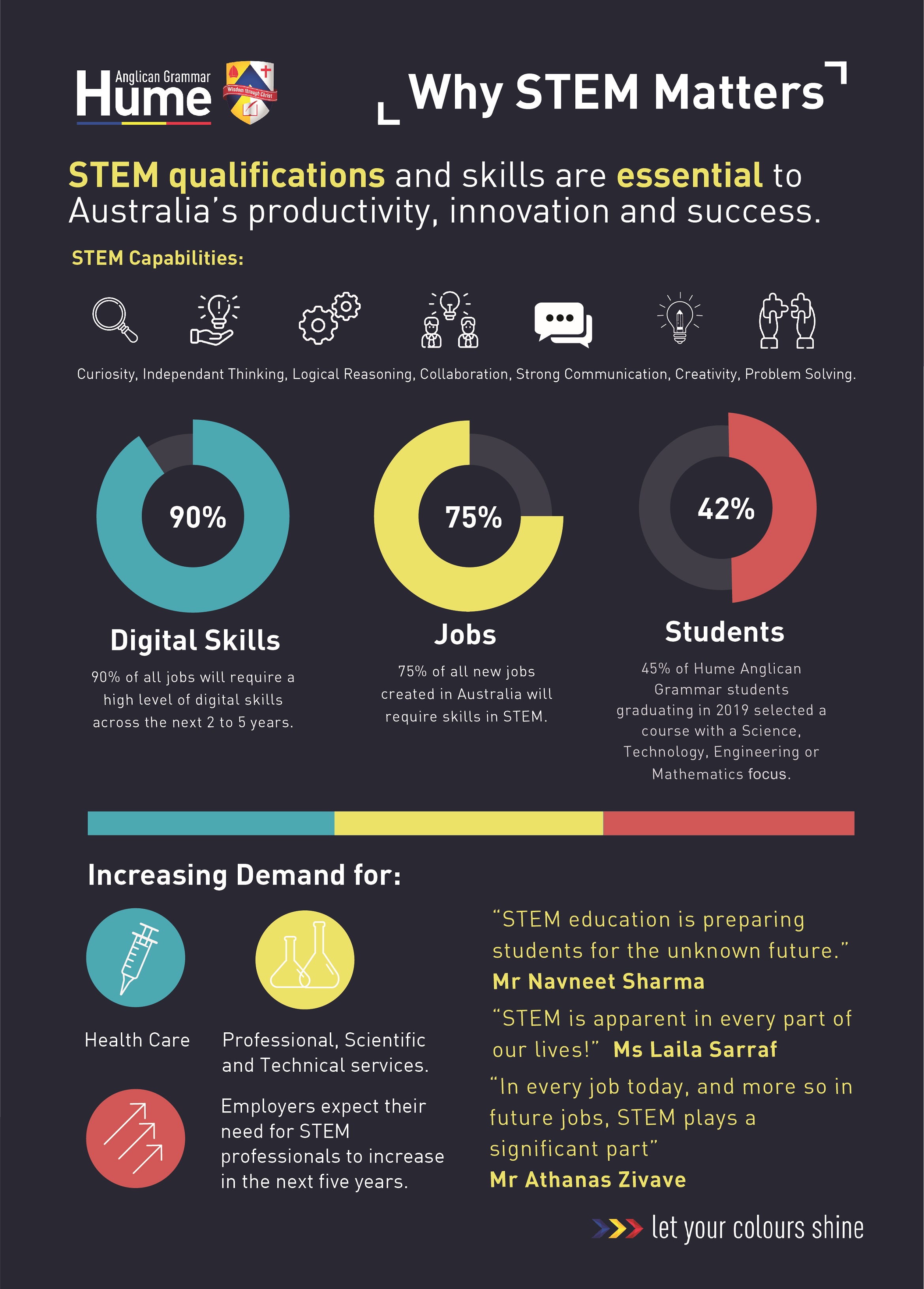 Year 12 Tertiary pathway data shows us that STEM based courses are the most prevalent for our students with 42% of graduating students in 2019 selecting a course with a Science Technology, Engineering or Mathematics focus. This data excludes some business and commerce courses which would require an accounting/financial understanding further advocating the drive towards STEM. It is only fitting then, that Hume continues to strive to support these pursuits and further enhance our learning environment better preparing students for the future.
Our Hume Anglican Grammar Masterplan is committed to a series of additional capital works designed to enhance the educational experiences available to all students. We look forward to sharing with our community further details on upcoming developments in the coming months.
Completion of our STEM Centre is expected in 2021.