Mithil Chawla is to be congratulated for being selected to take part in the Movers and Makers program.
The Movers and Makers program is specially designed to accelerate students who have demonstrated high ability entrepreneurial skills. Mithil will attend a day which centres around learning about your personal entrepreneurial skills, researching defining and validating your problem, understanding your audience and their needs and finally, getting to know the market and your competitors. Following on from the research component, Mithil will then move on to brainstorming and finding a solution, validating the solution and then moving on to the design of the product.
Students from around Victoria were required to apply for the program with only a small cohort selected. This is an amazing accomplishment! Congratulations Mithil, you have certainly let your colours shine and have made us proud.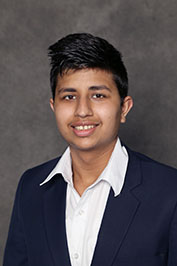 Shirley Kutin - Learning Enhancement Coordinator (Secondary)