Hello all! I am excited to welcome you to Senator Profile, a new part of the newsletter. My name is Zoe Triantafillis, and I am one of the two Year 8 senators. I have initiated this section to ensure there is more student voice in the newsletter and everybody knows their representatives. A bit about me…
I wanted to be a senator to help make a difference and encourage my peers to also make their mark. This year, I have created a Year 8 Suggestion Box to give students in my year another opportunity to voice their ideas, concerns and feedback. It has received great ideas and I am looking forward to more throughout the year!
I create high-quality work and adapt to change, which reflects our school values of excellence and resilience. I believe these values are essential to a fulfilling school experience.
In my spare time, I enjoy reading. My bookshelf is bursting with a range of genres and authors, but my favourite author is John Green, who is an articulate and clever writer. I also love to go on walks with my sister, Evie, and our adorable Cavoodle, Grace. Despite originally being scared of Grace (seriously petrified!), I now absolutely love her! I am in the School Volleyball team and recently enjoyed a great win with my teammates. I also learn ballet outside of school and am a dancer in our School's amazing Hairspray production - make sure to see it in August!
Thanks for reading. Look out for other senator profiles next time!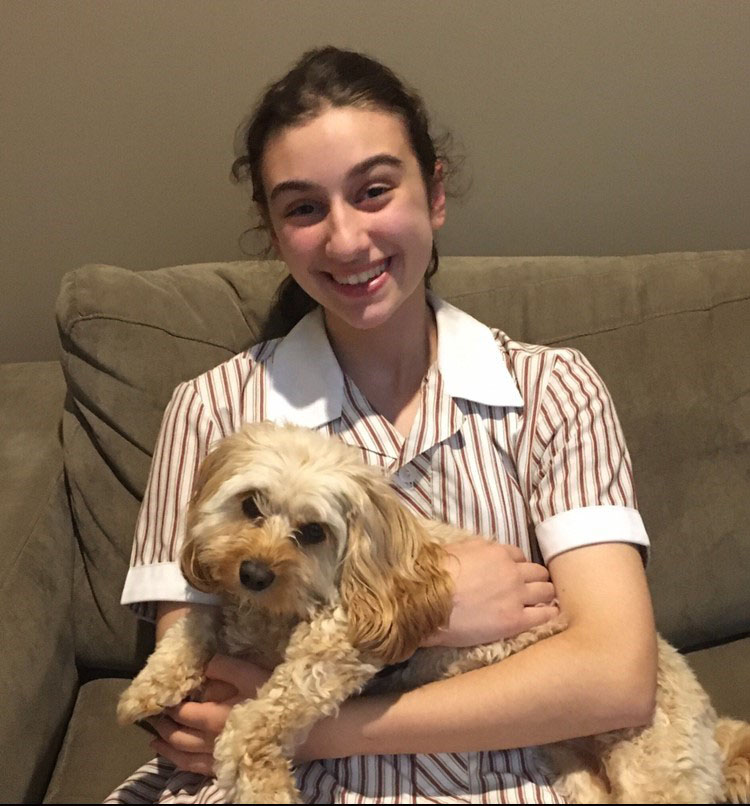 Zoe Triantafillis - Year 8 Senator