What is your role at Hume Anglican Grammar?
I am a Secondary Teacher, teaching Year 9 Science, Year 10 Natural Science, Year 11 and 12 Chemistry and Year 11 Biology.
Do you have a Motto or personal mantra?
'Some may like you, some may hate you, don't worry. Look to the top (God) and do what's right.'
What's one thing you couldn't live without?
Love of God.
Who has had the biggest impact on your career thus far and why?
Professor Dr Mercy Abraham who was my mentor and guru in Education who has two doctoral degrees and inspired me with her simplicity in life and the enthusiasm and hard work shown towards her career.
Favourite travel spot?
Any natural scenic spots. I love the top of Mt Ridley a lot.
What's the weirdest job you've ever had?
Worked as a Lab Technician with very limited resources and funds, ended up with an inability to meet the needs of the teachers.
How do you define success?
Success is the satisfaction and reward you get from whatever productive work you do.
Tell us two things most people don't know about you…
1. I don't like cooking though I make a variety of delicious food.
2. I am not a confident driver.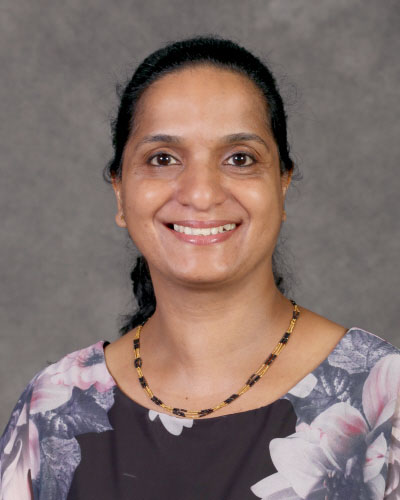 Dawn Gordon - Director of Community Development