We are delighted to share with you news of the Victorian Certificate of Education (VCE) results for our 2020 cohort. 
I am pleased to report they are the best results so far achieved in the nine years of Year 12 at our School. This is even more significant given the year that has been, and I know I share a great sense of pride with all in the school community for this wonderful accomplishment. For our students, the many years of hard work have now been realised and I hope they are all well satisfied with their accomplishments.

Of the 63 Year 12 students in the cohort, 56 have received an Australian Tertiary Admission Rank (ATAR) and six students chose to complete a non-scored VCE. The results of the cohort provided many notable achievements with scores increasing markedly in almost every regard. The percentage of students who received an ATAR of 90 and over is 14%, a significant increase from that in previous years. Those with an ATAR of 80 and over is 45%, and 70 and over is 59%. What this means is that nearly half of the cohort have been placed in the top 20% of the country, and nearly two-thirds of the group are placed in the top third nationally.

Further, the average and median ATAR of the cohort are very impressive. In 2019 I reported that it had increased some 10 points higher than that received over the previous five years. They have again risen 7 to 8 points with a median of 74.95 and average of 72.79. This has come about largely due to the students in the middle of the group having a significant rise in their ranking. Our pursuit of academic distinction remains firmly on track.

Dux of the class of 2020 is Yusuf Ibrahim with an ATAR of 96.65 and the Dux proxime accessit is Joel Joseph with 95.05. Six other students have received a ranking greater than 90; Lynds Melvin 92.70, Kartik Thakur 91.95, Noah Barone 91.70, Navreet Mann 91.50, Kiranjot Kaur 90.65 and Chitvin Malik 90.65.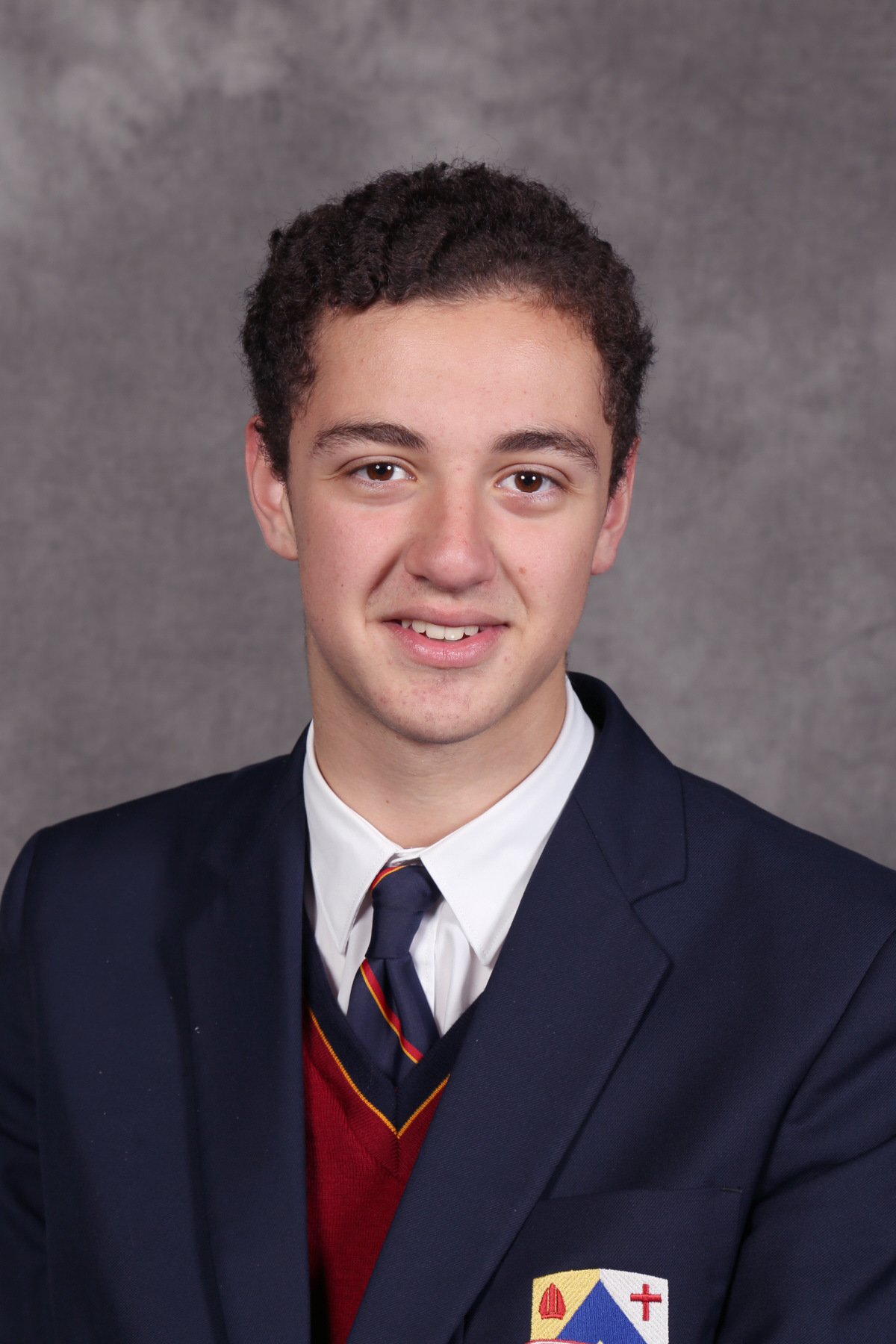 I take this opportunity to thank all staff and parents who have supported and guided these students throughout their years at Hume Anglican Grammar.

I look forward to soon sharing more on the pathways of the 2020 graduating cohort.
Yours sincerely
Bill Sweeney
Principal
​​​​​​​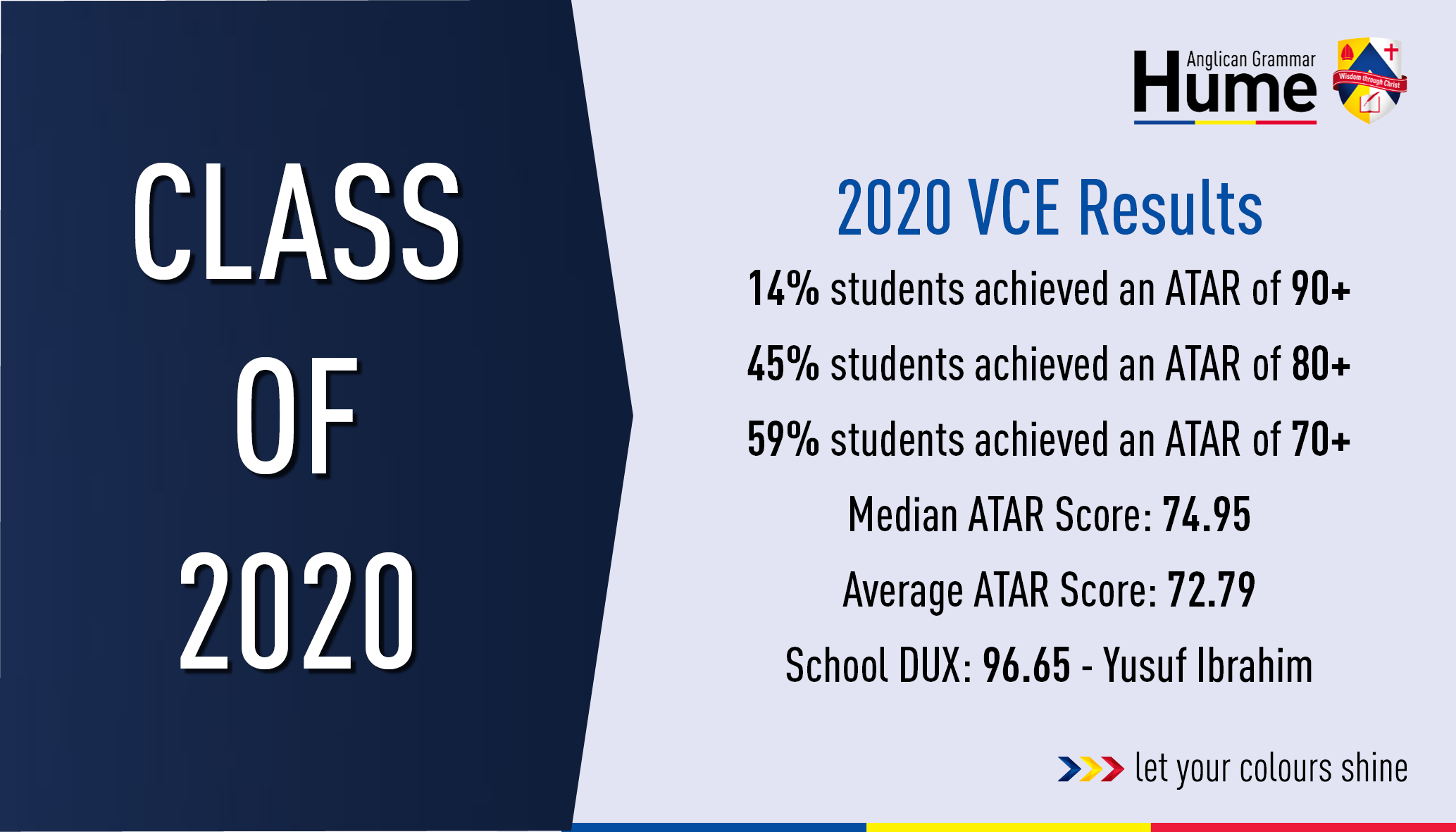 ​​​​​​​