The Olivine Estate, home to our School's Donnybrook Campus, is set to be developed over 10 to 15 years and will be home to approximately 7,000 people across 2,250 houses.
Olivine will feature a new local town centre as well as education, health, sports and community infrastructure, with a destinational adventure park to draw people from across the region.
Olivine's design also aims to celebrate the history and beauty of the site's natural surrounds, which was previously farming land.
For more information please https://olivine.mirvac.com/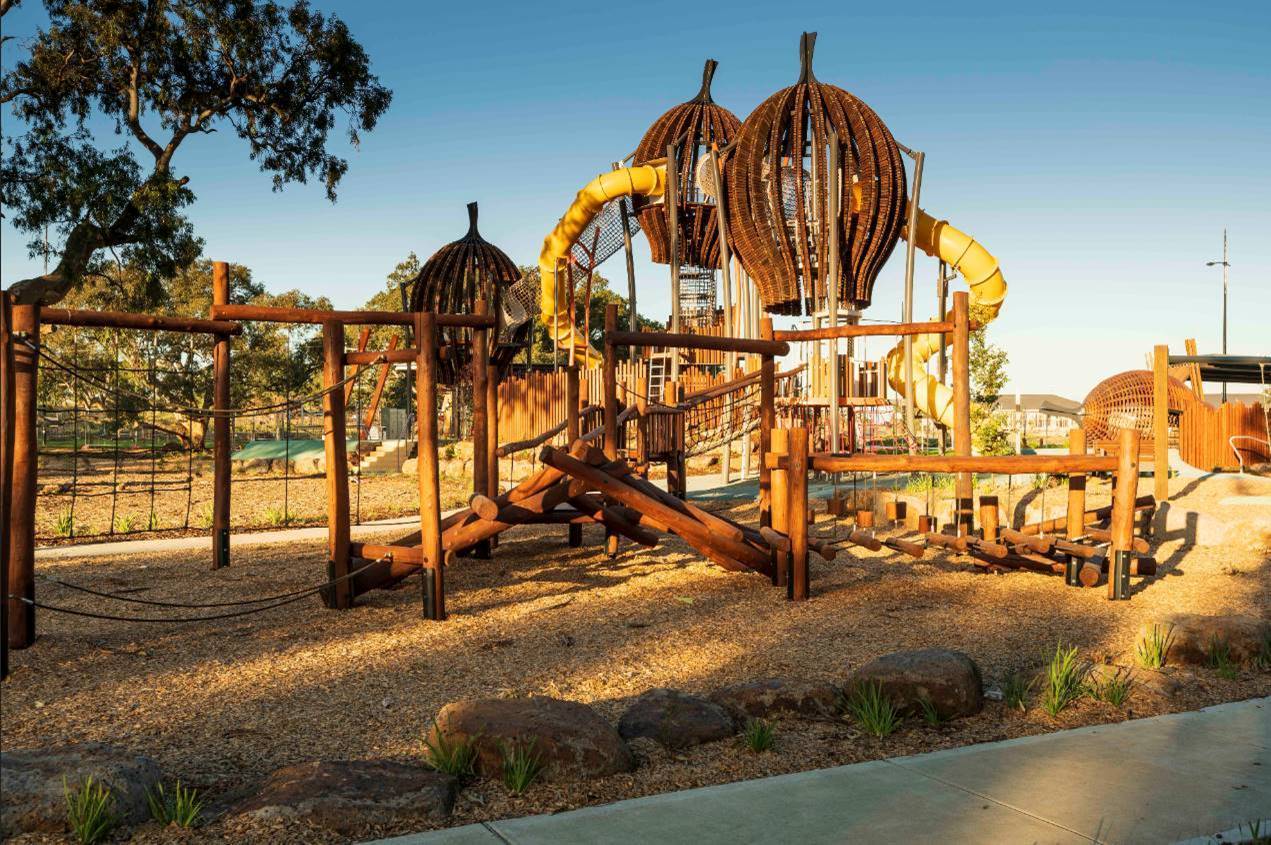 ​​​​​​​
​​​​​​​Gumnut Playground, Olivine Estate